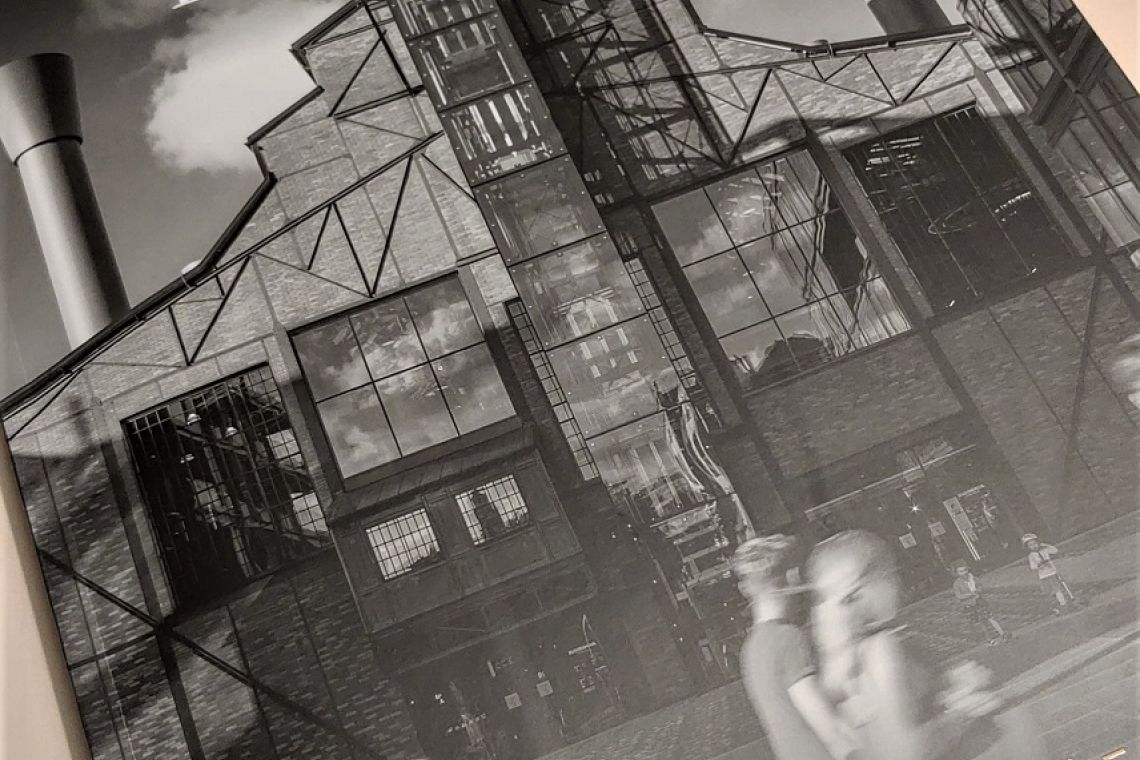 ALTRO in BUILDER EXCLUSIVE
A unique, over 140-page-long publication by Builder Exclusive on the implementation of the Powiśle Power Plant complex, was released at the end of 2020. As designers of the facades of such a large and interesting investment, we could not refuse to participate in it.
Builder Exclusive is a prestigious publication of a leading, nationwide monthly magazine for construction, architecture and business. As a separate project of the Builder publisher, every year there are several editions on design, implementation and challenges in difficult, but at the same time unique investments built in Poland.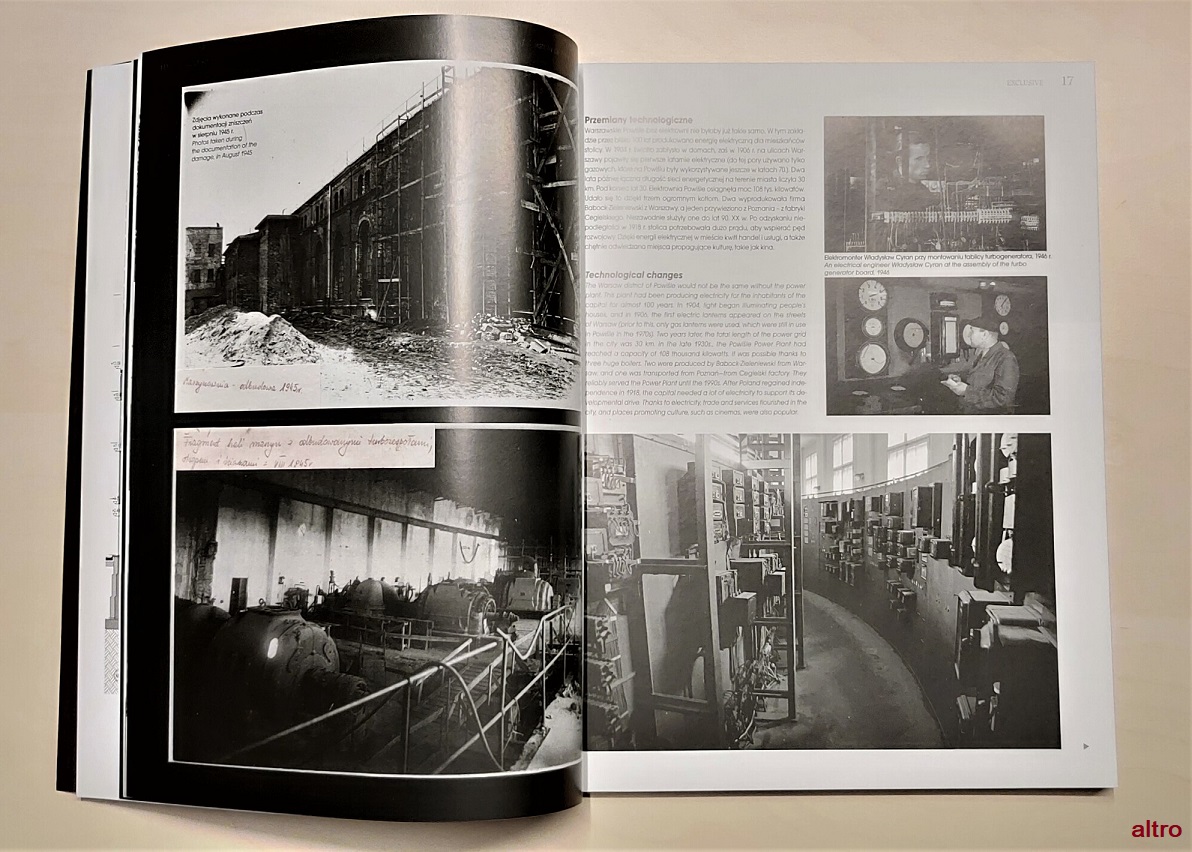 This year, one of the publications covered the Powiśle Power Plant complex, at which ALTRO PROJEKT had the opportunity to participate. The project is certainly significant for Warsaw, because it includes the revitalization of the historic Power Plant from the beginning of the 20th century, but also five newly designed office and residential buildings.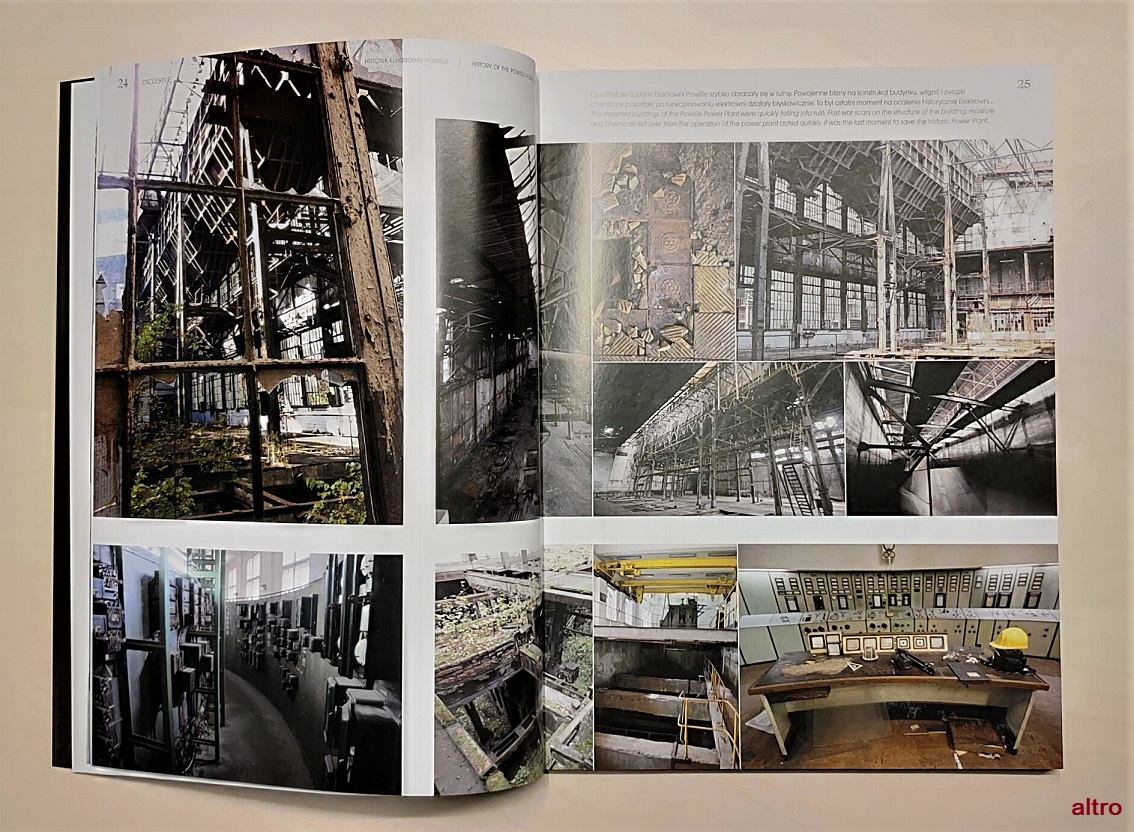 On over 140 pages of the publication you can read about the history of the complex and its importance for pre-war and post-war Warsaw. There are informations on people and companies involved in design, we can also read about implementation challenges or solutions used.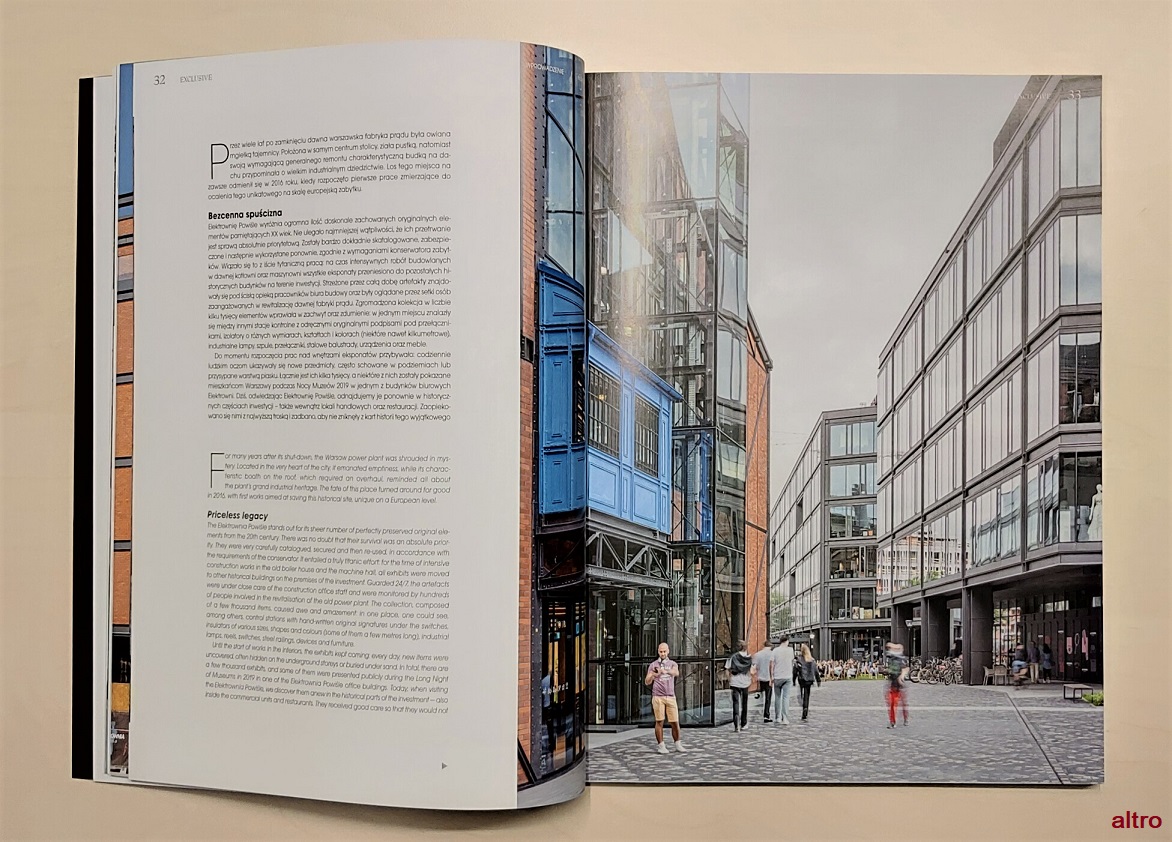 ALTRO PROJEKT, as a facade designer by the investor, the WHITE STAR REAL ESTATE company, took part in the design process, that lasted for over 7 years. Together with the design team (INTECT PROJEKT, SPQ PROJEKT, PROTECT), the main architect APA WOJCIECHOWSKI, we had a chance to create a unique point on the map of Warsaw.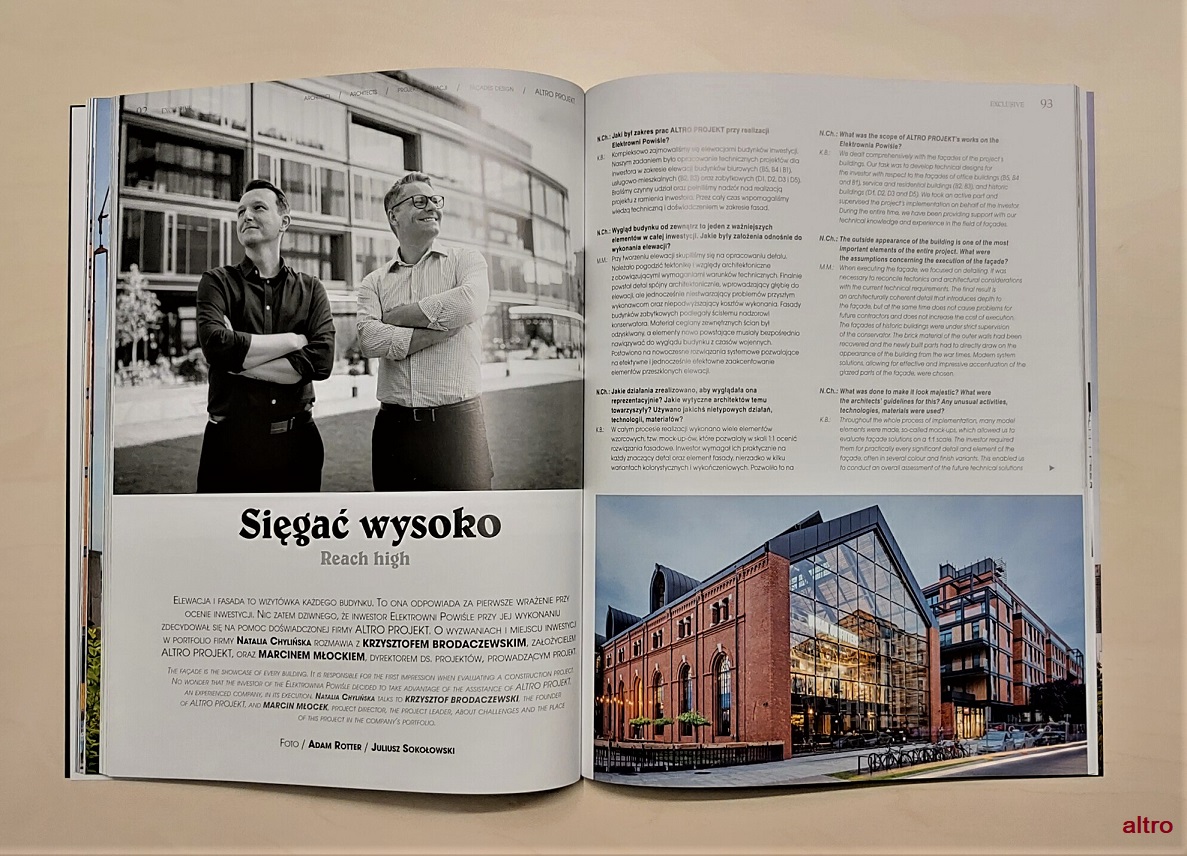 The publication also contains an article, in the form of an interview, in which you can read about the challenges related to the design of the facades of the entire complex, as well as the importance of this investment in our company's portfolio. We cordially invite you to reach for this unique edition and explore the secrets and get to know the magic of this interesting, well-thought-out and undoubtedly exceptional project.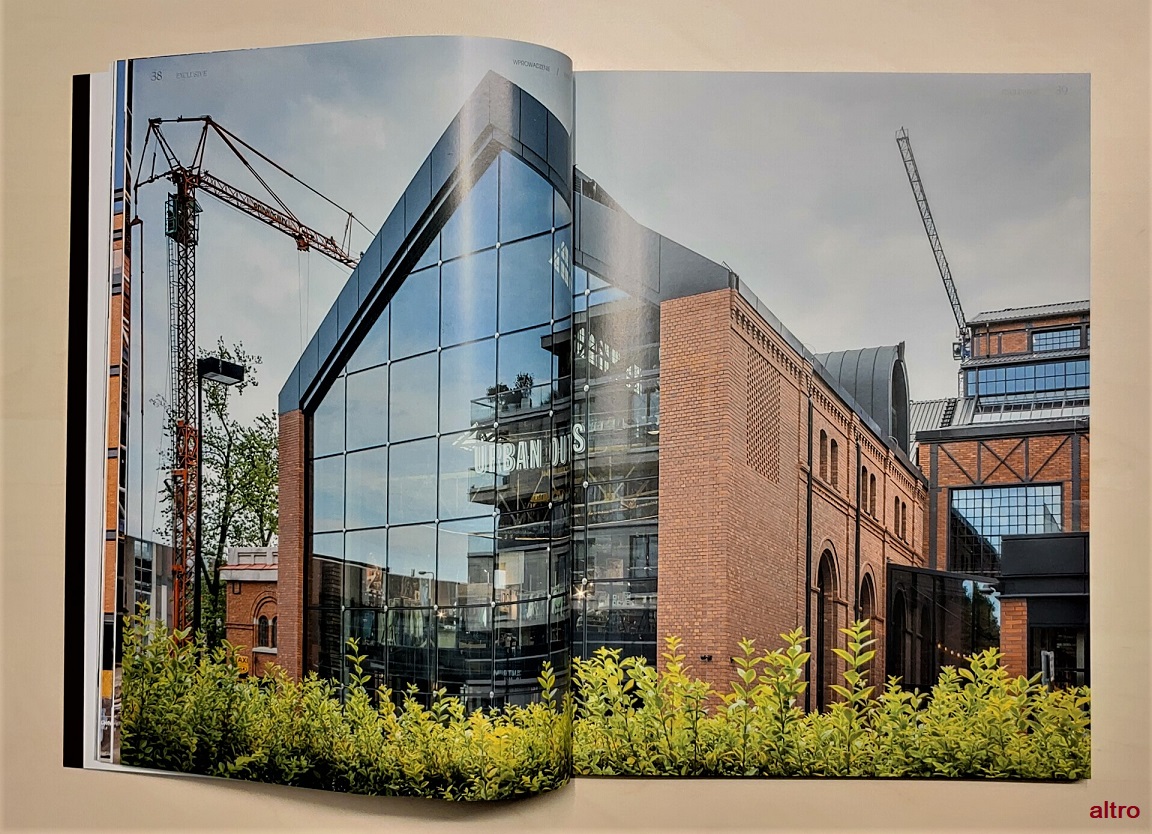 For more photos of this project, please visit our gallery - here.