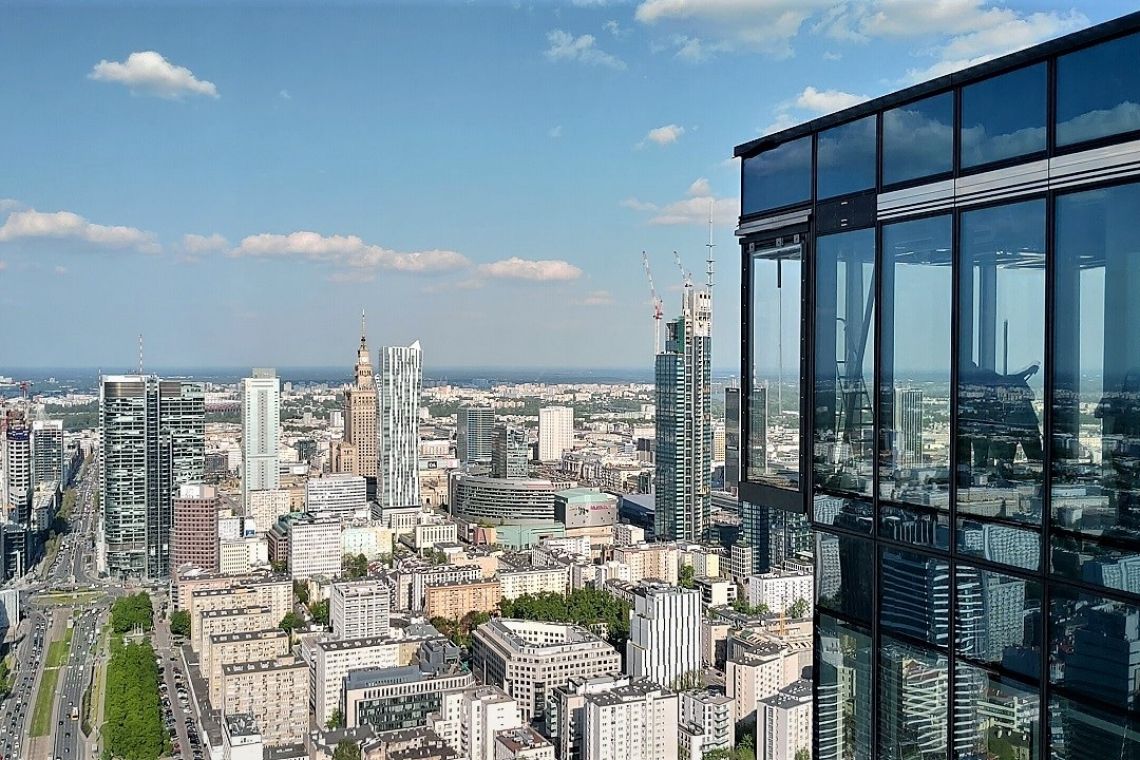 "High-flying" glazed attraction.
Skyfall, a glass structure on the 46th floor of the Warsaw UNIT skyscraper, will soon be open to visitors. It is the first such attraction in Poland and the first in Europe.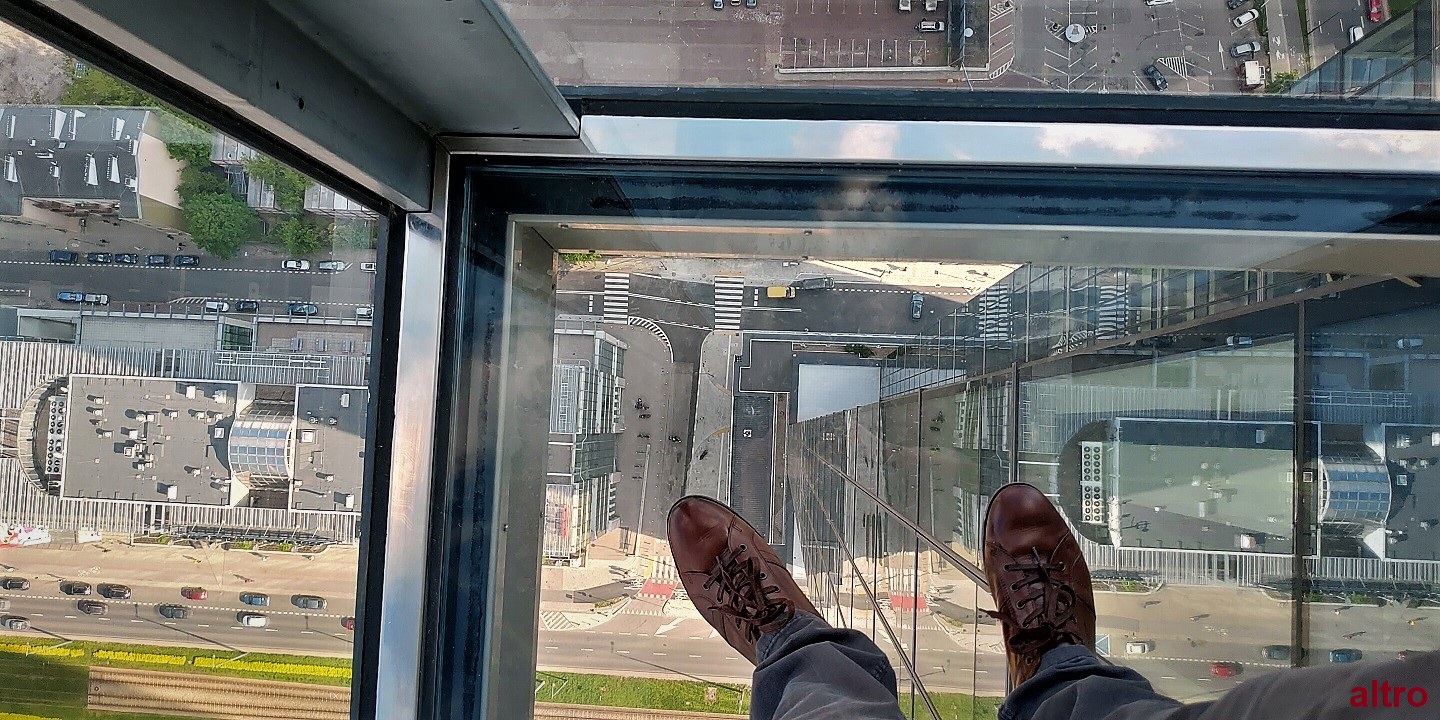 The glass cage, located on the 200 meter above ground, is equipped with a set of actuators, allowing the entire structure to be tilted 15 degrees outwards. Large-size glazing (the central glass panel has 2.5 x 3.2 meters) provides a breathtaking view of the center of the capital from all sides, also from the sides, bottom and top of the structure.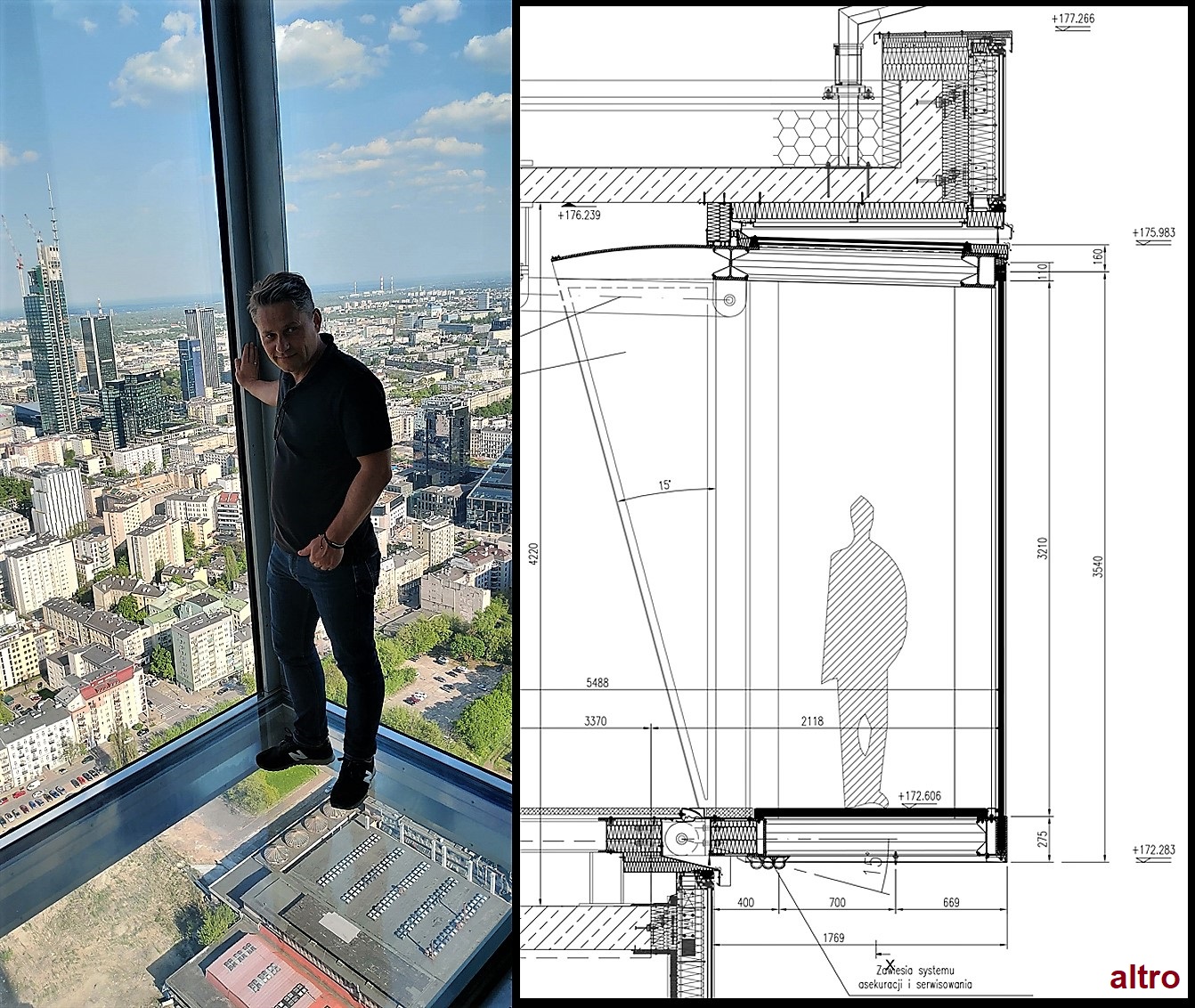 ALTRO PROJEKT is the author of the technical executive design for individual solution for glazed elements and claddings, and in mid-May this year, we had the opportunity to try this attraction on our own skin. The transparency of large glazing and the glass floor make a great impression, which is additionally enhanced when the entire structure is slowly tilted outwards.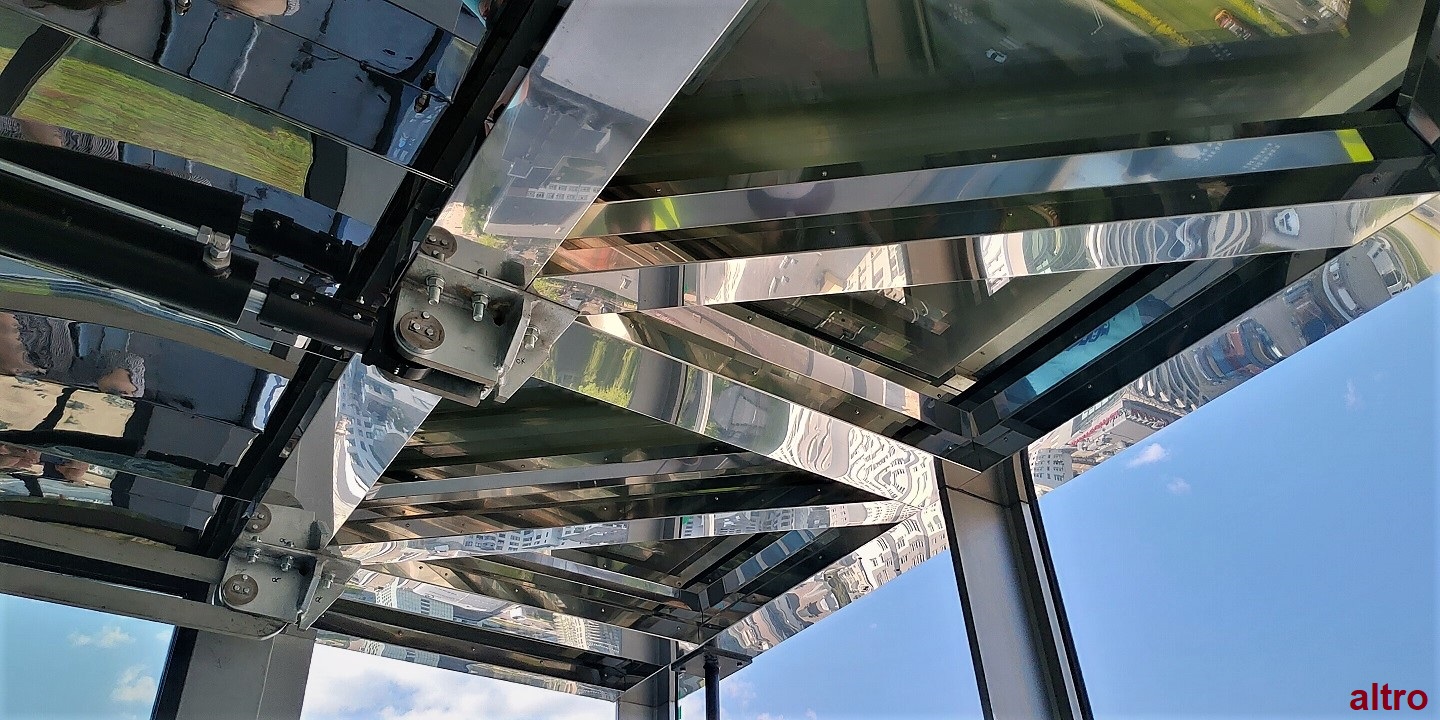 Working on the project was an interesting experience - We truly recommend it!