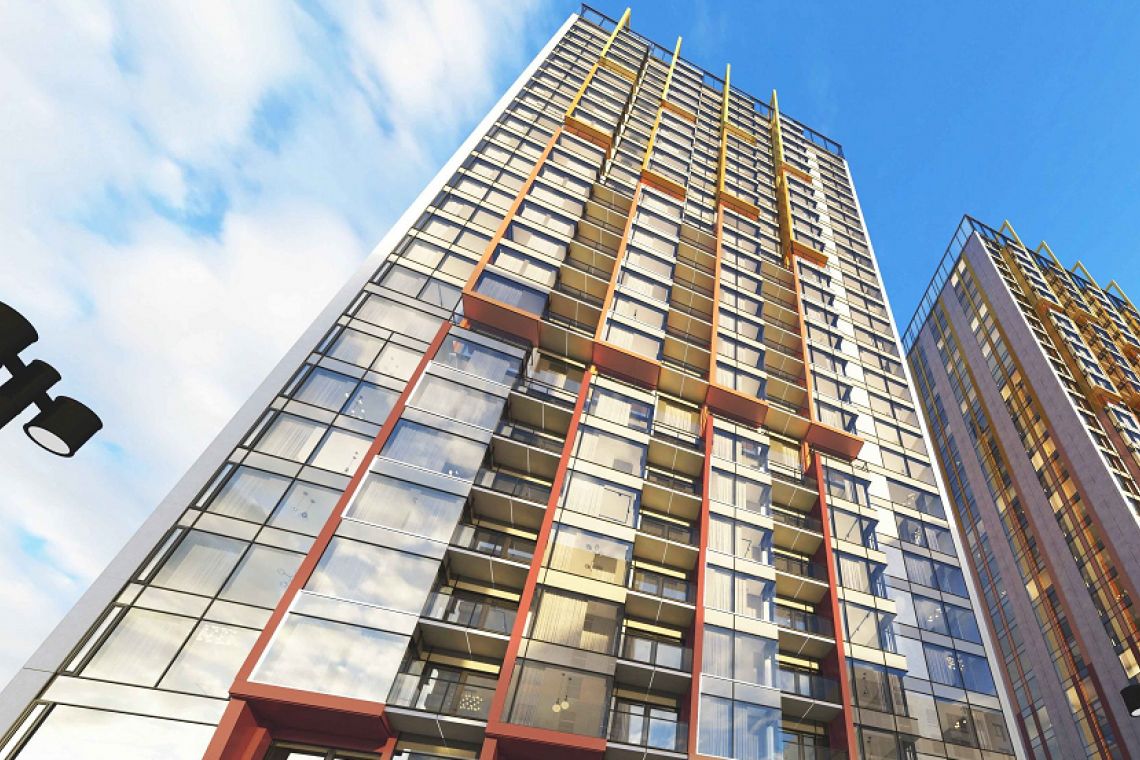 On 9th February, two full-size model elements of the façade for the Towarowa Towers building were inspected.
Towarowa Towers is a modern ASBUD apartment building being built at Rondo Daszyńskiego in the center of Warsaw. We are in the process of carrying out a technical and executive design commissioned by the WIDOK company.
On 9th February, there was a preliminary inspection of two façade model elements showing:
- a two-story high facade for the podium area of the building
- loggias and glazed windows of the apartments
Although those mockups are still being installed, obscured by scaffolding, their current condition allowed for a preliminary assessment of architectural solutions, such as: multi-colored aluminum panels, sliding doors for loggias, windows and ventilation flaps, or large-size glazing of bay windows.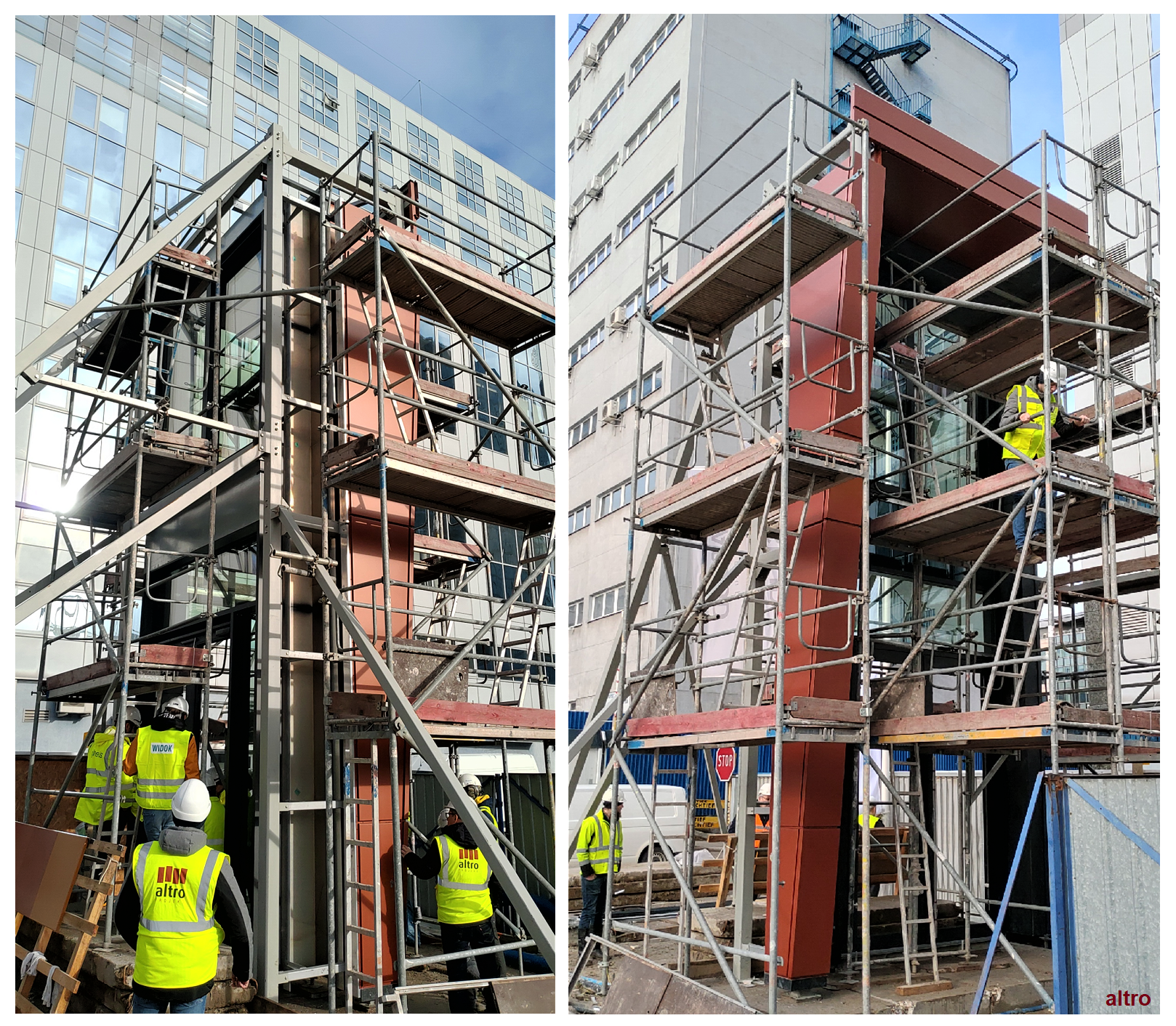 An additional impression was made by the high, steel supporting structure, which enabled the installation of a two-story high element of the podium façade.