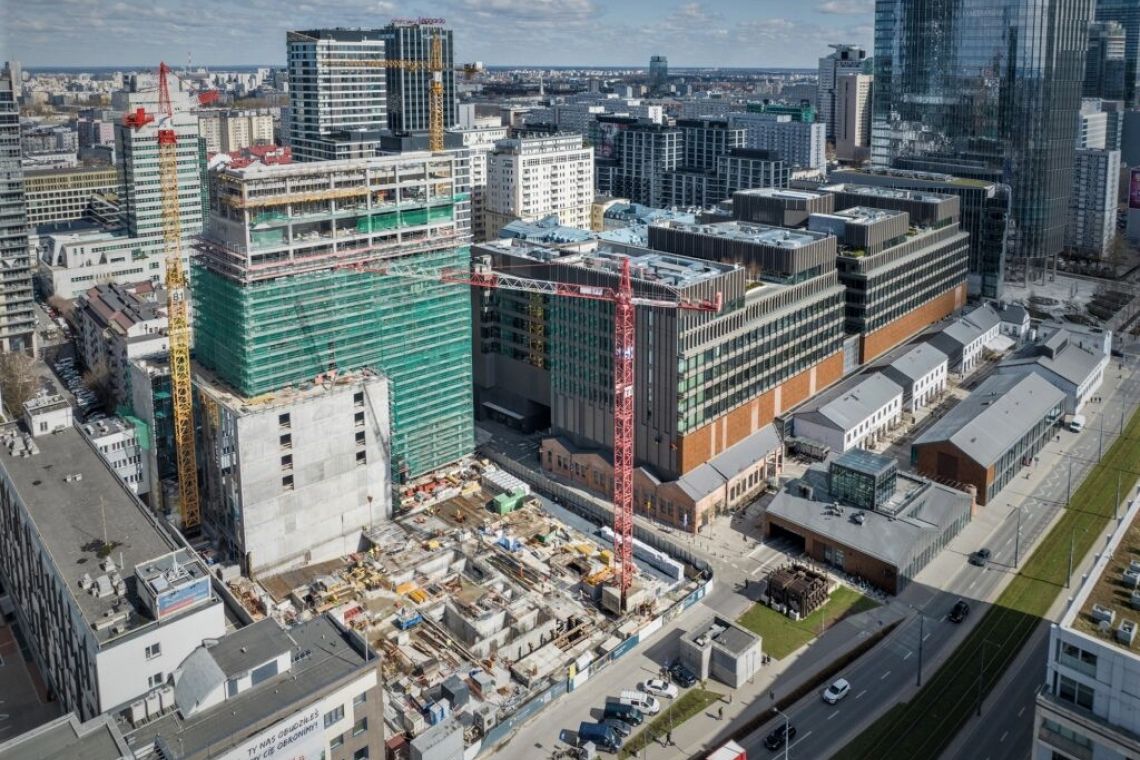 STUDIO B with finished structure
The STUDIO B facility developed by SKANSKA (at our office called ŁUCKA B) entered the next phase of implementation with the completion of construction works at the 1st stage of the investment.
The planned completion of the building at the end of the summer holidays will bring over 16,000 square meters of office space to the Warsaw market.
The technical, executive design of the façade commissioned by RECONAL is coming to an end, and the effects of our work can already be seen on the building. Certainly, the glazing of the highest facades, implemented to the full height of the storey (the so-called "full glass") will make an impression … as soon as the scaffolding starts to disappear.
You can read more at Świat Aluminium - here