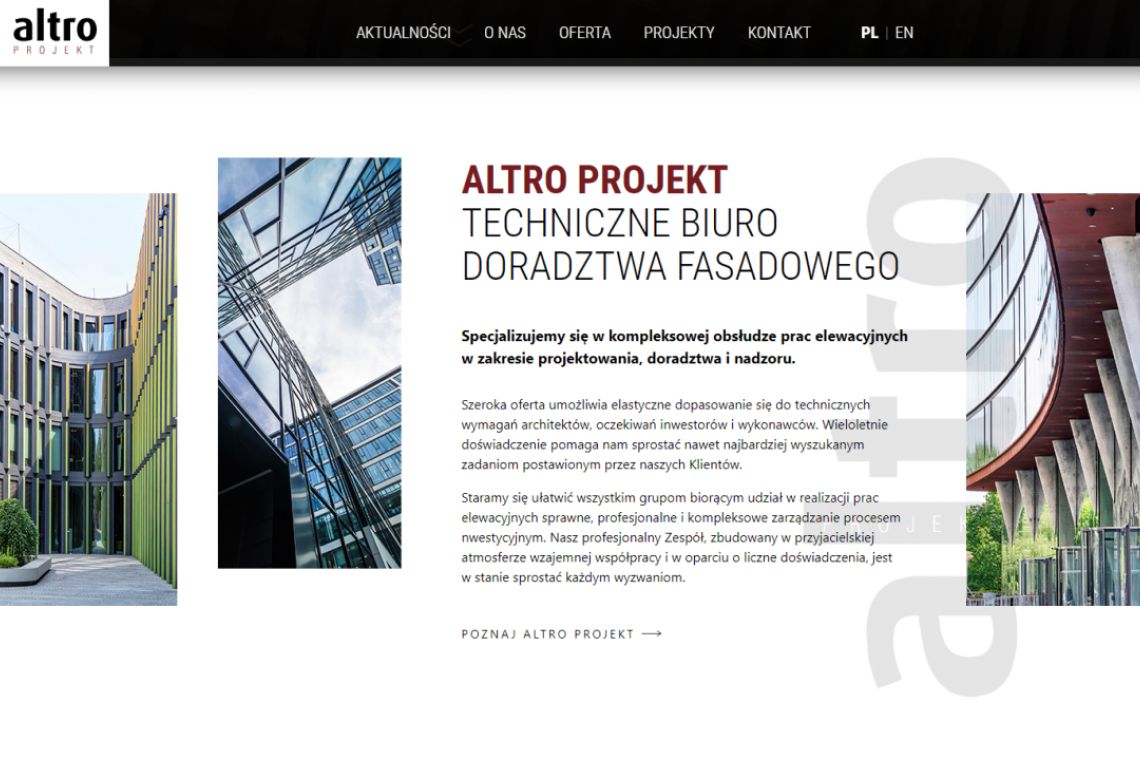 A new, refreshed ALTRO PROJEKT website has been launched!
After many years, the moment of change finally arrived - the new website was launched on October 21, 2019. On the site you can find information about the company, team, as well as an extensive gallery of our projects with photos.
We also invite you to follow short and concise news related to our business - from now on not only on Facebook.
See you soon!